The night before Steve Jobs unveiled the iPad, McGraw Hill CEO Terry McGraw appeared on CNBC and stated that his company had been working with Apple to optimize textbooks for the upcoming tablet. McGraw also stated that what would soon be known as the iPad would be running the iPhond OS.
You know, if there's one thing that Steve Jobs can't stand, it's second rate products. But if you had to pick another thing he can't stand, product leaks, no matter how small and insignificant, would be next on the list.
When Steve Jobs revealed a slide listing all of Apple's publishing partners, McGraw-Hill was curiously nowhere to be seen. VentureBeat, citing anonymous insiders, writes that "as soon as Terry shot his mouth off on CNBC, Jobs had the company cut from the presentation." And considering that McGraw-Hill is one of the largest publishers in the world, something's definitely afoot.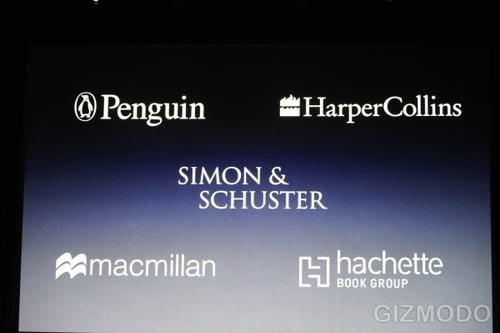 Interestingly, MacRumors notes that this isn't the first time Jobs has reacted to a leak by making a company appear all but non-existant.
The move is reminiscent of Jobs' reaction after a leak by graphics card manufacturer ATI just prior to Macworld San Francisco 2000 that revealed Apple's plans to introduce new iMac and Power Mac models using the company's graphics cards. In that case, Jobs reportedly pulled all mention of ATI from his presentation at the last minute, although the products obviously continued to ship with ATI products inside.
We get trying to keep things under wraps, but this seems a bit ridiculous for even the most hardened of Apple fanboys. And you gotta feel for Terry McGraw. Poor guy probably has no idea what the hell happened, and is probably drowning his sorrows whilst reading a textbook of some kind.