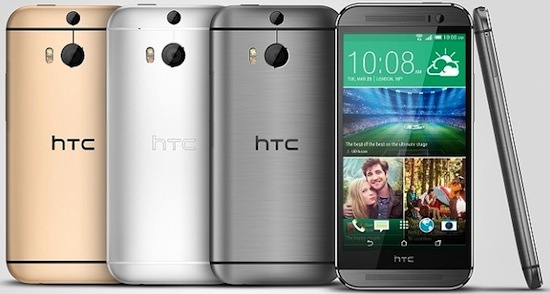 While Samsung and Apple remain the top two smartphone manufacturers on the planet, that hasn't always been in the case. Indeed, it's easy to forget amidst the deluge of Samsung advertising materials that appear at every step, but HTC, back in the early days of Android, used to be Apple's stiffest competition.
These days, HTC smartphones are highly regarded, even if they don't happen to sell as briskly as their Samsung counterparts.
That said, it's rather interesting that HTC has reportedly hired Paul Golden, the man behind Samsung's rather clever and successful Galaxy brand strategy.
The Wall Street Journal reports:
An spokeswoman for HTC confirmed Friday that Paul Golden, who helped create Samsung's successful Galaxy brand, is now a consultant for Chairwoman Cher Wang.

…

The struggling Taiwanese smartphone maker has long admitted that marketing was its weak spot. Within the past few years, HTC has shuffled through three CMOs, and in recent months Ms. Wang has taken an active role in overseeing the company's marketing plans.
With early reviews of the iPhone Galaxy S5 seemingly falling on the negative end of the spectrum, many have pointed out that Samsung, without a leader to garner ideas from, is somewhat lost, a dynamic which results in shoddy products that don't often work as advertised. The fingerprint sensor on the S5, for instance, has been almost universally lambasted by reviewers.
So who nows, perhaps we'll see HTC actually win back some of the marketshare it lost to Samsung just a few years back. One thing's for sure, it can only go up from here.