An iPhone repair site called iResQ has posted purported screenshots of a front panel from the next-gen iPhone. The most interesting, and obvious, feature of the alleged front panel is that its 1/4 of an inch longer than the front panel of previous iPhone models.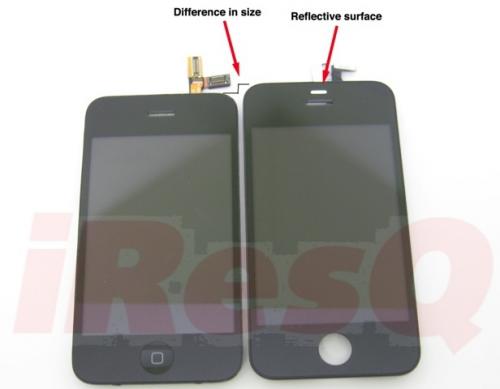 Below on the left is the iPhone 3G, in the middle the iPhone 3GS, and on the right, supposedly, the 4G iPhone.
Now we wouldn't bet the farm that the above photos are indeed from the next-gen iPhone, but if the images suddenly dissapear from the iResQ site, then we'll have our answer.
via MacRumors