In a somewhat surprising piece of news, a recent survey of over 3,200 respondents reveals that demand for the iPad is actually higher than the demand for the original iPhone was in the months before its release.
The survey, conducted by Changewave, found that 13% of those polled were either very likely to purchase an iPad or somewhat likely to purchase an iPad. That's notably higher than the 9% figure Changewave recorded before the iPhone's release in June 2007.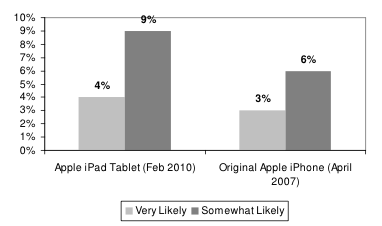 Also of note are the iPad configurations that appear to be generating the most interest. It seems that people are either going for the cheapest model (the 16GB with no 3G) or are going for the gold (the 64GB model with built-in 3G).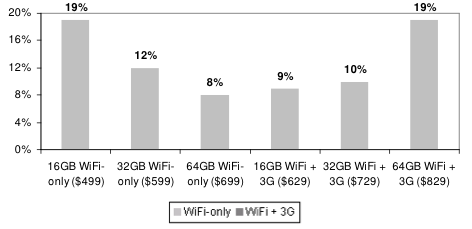 via MacRumors