MacRumors points us to these historic Apple prototypes from back in the day.
Up first, a clear cased Apple mouse reportedly given to a few Apple employees.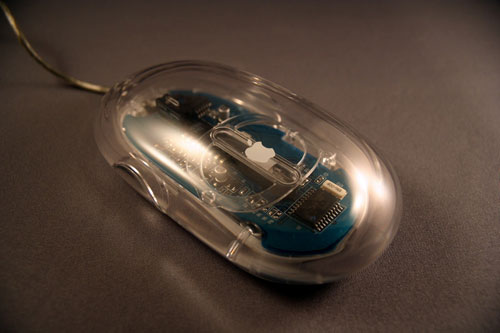 And here it is from the back.
Next up, an ominious looking black cased prototype of the ill-fated Apple G4 Cube. As you can probably tell, this prototype is noticeably taller than the G4 Cube that would eventually ship.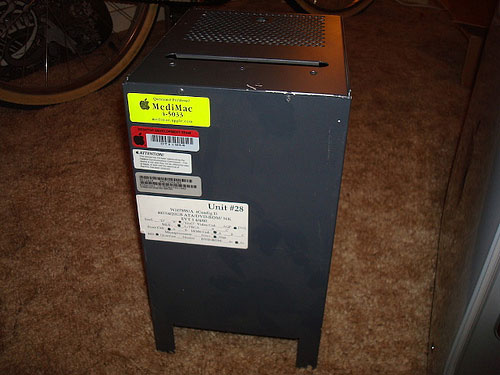 The stickers on the back of this bad boy include:
1. MediMac 4-5033 medimac.apple.com
2. "DESKTOP DEVELOPMENT TEAM"
3. The "not been approved by the FCC" sticker
4. Serial #XA015048JG3
5. Unit #28
W0078W/A (Config 1)
400/64/20GB ATA/DVD-ROM/56K
EVT 1 4/4/00
Checkmarks indicating the guts contained the "RtoD" Enclosure, DVII Video Card, A/PBGA LLB, A Riser Crd, A 10/100 Crd, Max Microprocessor, Quantum HD and 6x DVD-ROM
Prototype v. Final product comparison
And lastly, we have a tablet prototype complete with a stylus from 1992 called the PenLite.