One of the more interesting places where the iPad has made some significant inroads has been in the world of sports. Indeed, there are no shortage of stories of NFL teams abandoning their thick playbooks in favor of the iPad. But this story is a little bit different.
Just about an hour ago, three-time NBA All Star point guard Deron Williams signed a 5-year, $98 million contract extension with the Brooklyn Nets. And believe it or not, he signed it on his iPad. I guess there really is an app for everything.

Notably, Williams, not one to shy away from social media, announced his intention to stay with the Nets via Twitter last week.
And below is the photo, linked to by Williams, showing him electronically signing on the dotted line.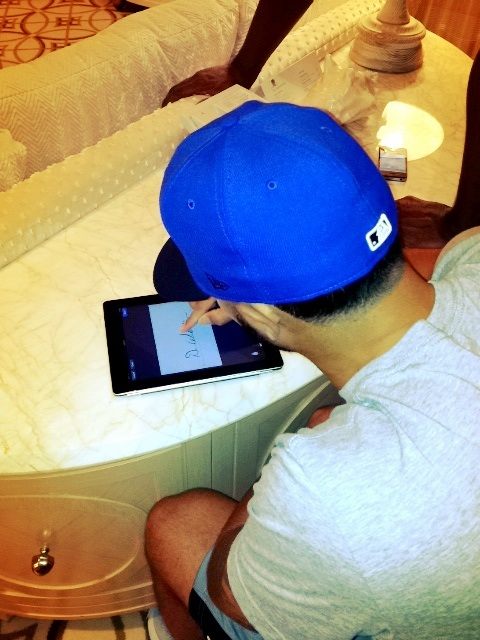 And in the interest of full disclosure, Williams doesn't appear to be an avowed Apple fan. Just a few days ago he updated his Twitter account using his Samsung Galaxy Attain 4G. Hmm, maybe he's waiting for the iPhone 5. Though at the same time, there does appear to be an iPhone sitting on the table next to Deron in the photo above. I suppose with millions in the bank, having two smartphones ain't no thang.
Still, two smartphones isn't all that impressive when you consider that fellow Brooklyn Net DeShawn Stevenson has an ATM in his house that gets loaded up with $20,000 about once every two months. And if you ever find yourself chilling at Stevenson's pad and happen to be in need of some cash, keep in mind that he charges a $4.50 transaction fee.