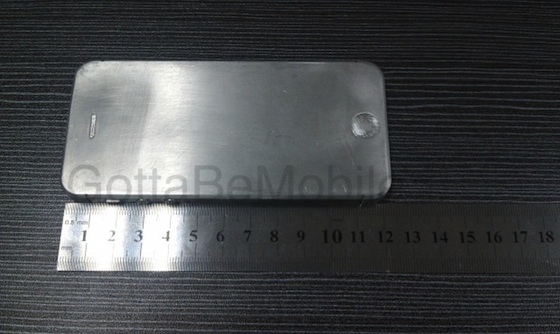 Gottabemobile yesterday posted two photos purporting to be engineering samples of the iPhone 5, taken straight from a factory in China. As has been previously rumored, the photos below suggest a form factor that's longer than the current iPhone 4S but maintaining the same width.
Apple's iPhone 5 has been rumored to be coming with a metal back. While the engineering sample doesn't provide any conclusive evidence of the iPhone 5's backing, it does show that there could be two materials on the back of the iPhone 5.

The middle part could possibly be made of metal, possibly even Liquidmetal, while the top and bottom of the device could feature glass, plastic, or something else entirely.