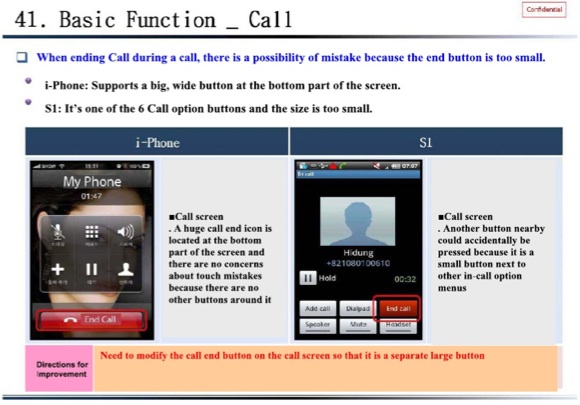 Samsung's copying of Apple's iPhone runs deep, and recent evidence introduced at the Apple-Samsung trial reveals the breathtaking extent to which Samsung modeled their own smartphones after Apple own designs and features.
The evidence in question is a massively large document compiled by Samsung engineers which shows 126 separate ways the company's Galaxy S smartphone can be improved. And how might it be improved? By looking at a slew of iPhone features and copying them.
All Things D reports:
Authored by Samsung's product engineering team, the document evaluates everything from the home screen to the browser to the built-in apps on both devices. In each case, it comes up with a recommendation on what Samsung should do going forward and in most cases its answer is simple: Make it work more like the iPhone.

In short, the evaluation report makes the case that the Galaxy (identified here as the "S1″) would be better if it behaved more like the iPhone and featured a similar user interface.
Check out the presentation below. You'll be astonished.