When Apple executive Phil Schiller took the stand in early August as part of the ongoing Apple-Samsung litigation, Apple's Senior VP of Worldwide Marketing explained, in part, how Apple decided to throw caution to the wind and start developing the original iPhone.
There were many things that led to the iPhone at Apple. We were searching for what to do after iPod that would make sense. If we can make the iPod, what else can we do?
Schiller explained that some of the ideas thrown out there by Apple employees were as far ranging as a camera, a car, and an assortment of other "crazy stuff." Naturally, though, a smartphone made the most sense.
"We realized at the time cellphones weren't any good as entertainment devices," Schiller explained. And coupled with Apple's previous work on a multitouch tablet, everything converged into what would ultimately become the iPhone.
But what if things transpired differently? What if Apple decided to really go for broke and develop a car. What in the world would that even look like.
Who's to say, but maybe this how the front door would be designed.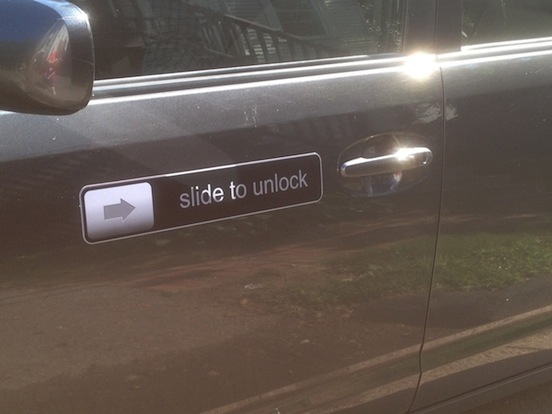 Funny stuff.