Well this is rather amusing. Samsung recently tapped Sports Illustrated Swimsuit model Kate Upton to attend/promote the Galaxy Note 10.1 launch event in NYC which went down on August 15.
So far so good, right?
Well, sorta. It seems that Ms. Upton never got the memo that she should probably put her white iPhone away.
Woops!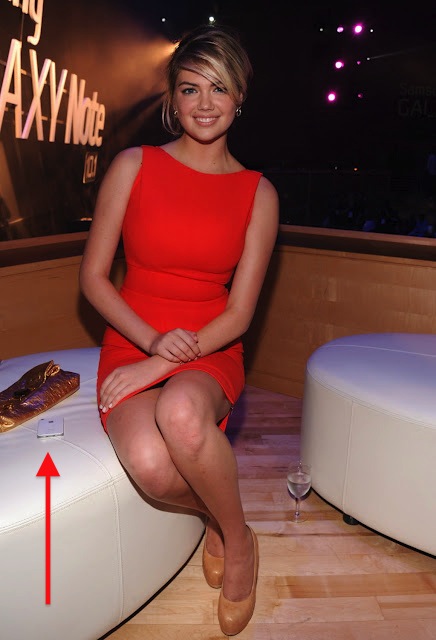 via Knotty Celebs