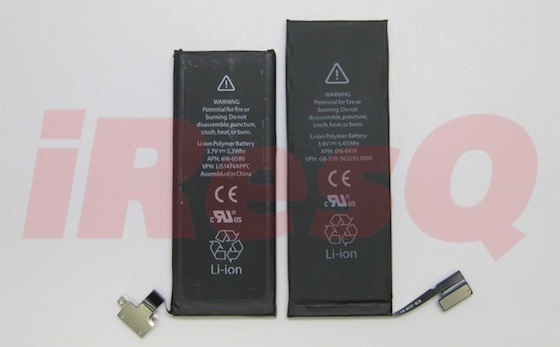 Check out a purported photo of the iPhone 5 battery (on the right) compared to the iPhone 4S battery courtesy of  the repair company iResQ.
Key differences between the iPhone 5 and the iPhone 4S battery:

1. The iPhone 5's battery is slightly less than a half an inch taller than the iPhone 4S. The thickness appears to be identical.

2. The iPhone 5 is 3.8V/5.45Whr while the iPhone 4S is 3.7V/5.3Whr.

3. The connector on the iPhone 5 is not only different, it is placed on the opposite side of the battery to accomodiate its new position within the iPhone.