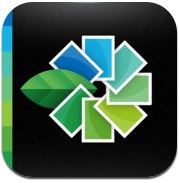 Highlighting Google's ongoing attempts to shore up and drastically improve on the core Android user experience, the search giant announced this past Monday that they were acquiring Nik Software, the development house behind a number of different photography apps including Snapseed for iOS, a mobile app which won Apple's 2011 iPad App of the year.
To date, Snapseed has been downloaded over 9 million times and having just started using it a few weeks ago, I can attest that it's pretty snazzy. While the photo filter effects and whatnot aren't anything you won't find elsewhere, the intuitive user design is what really separates this photo app from the rest of the herd.
Nik Software announced the acquisition on their blog 3 days ago:
We are pleased to announce that Google has acquired Nik Software. For nearly 17 years, we've been guided by our motto, "photography first", as we worked to build world class digital image editing tools. We've always aspired to share our passion for photography with everyone, and with Google's support we hope to be able to help many millions more people create awesome pictures.

We're incredibly grateful for all of your support and hope you'll join us on the next phase of our journey as part of Google.

All our best!

The Nik Software Team
It's been said that the Nik Software team buit photography apps for photographers, and it'll be interesting to see how Google incorporates the companies expertise and technology into its own offerings.
Lastly, Google's Vic Gundotra had this to say about the acquisition.
Today I'm excited to welcome +Nik Software to the Google family! We want to help our users create photos they absolutely love, and in our experience Nik does this better than anyone. Check out the examples from some of the world's greatest photographers, and you'll see what I mean.
Now we all know that Apple isn't really prone to the acquisition bug, but it'd be nice to see the company perhaps snatch up some of the more intuitive and polished iOS apps out there, photo or not, and integrate it into iOS. The company did their own take on Panorama, which is nice, but there's a lot more Apple could do to its iOS photos app to really make it shine.