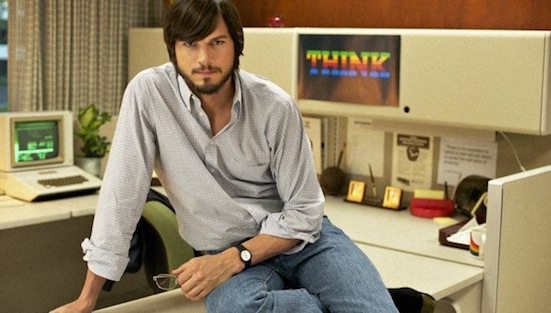 The new Steve Jobs movie starring Ashton Kutcher debuted at the Sundance Film Festival in Utah this past Friday, garnering mixed reviews.
Kutcher, who if you have seen any clips thus far, did a really great job of capturing Jobs' mannerisms and speech patterns. What's more, Kutcher really jumped into the role and event went so far as to employ a bit of method acting into his preparation. Specifically, Kutcher noted that he mimicked Jobs' fruitarian diet during the course of filming.
In case you're unfamiliar, a fruitarian diet involves eating only fruits, nuts, seeds, and vegetables. With no animal products allowed, it's very similar to veganism.
Speaking to USA Today, Kutcher explained:
The fruitarian diet can lead to like severe issues. I went to the hospital two days before we started shooting the movie. I was doubled over in pain. My pancreas levels were like completely out of whack. It was really terrifying, considering everything.
As for what excited him about the role, the former Punk'd star relayed that Jobs was someone who fell down and got back up, a dynamic that most people can relate to.
"He's a guy that failed and got back on the horse," Kutcher explained. "I think we can all sort of relate to that in some place in our life where we are moving forward with something and we fall down. You have to have the guts to get back up and go again. I think I share that as well."
via USA Today