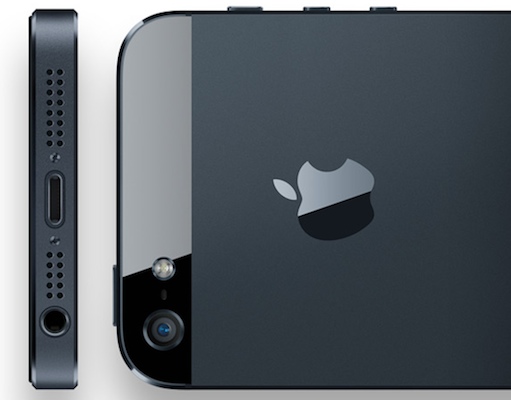 The bad news keeps poring in for Apple. Sure, the company continues to post record breaking profits seemingly every quarter, but the buzz on Wall Street is that Apple may have peaked, thanks in part to the increased success of Samsung's lineup of Galaxy smartphones.
Earlier today, Citigroup issued a lukewarm reports regarding Apple's sales and revenue for the current quarter.
Specifically, Citigroup was so bold as to predict that Apple this quarter may very well miss the lower bounds of its own guidance, which is historically rather conservative. For the current quarter, Apple is anticipating revenue to come in somewhere between $41 and $43 billion. Citigroup expects Apple's actual revenue to come in at about $39.5 billion.
Driving Citigroup's pessimism is the belief that demand for both the iPhone and the iPad are weakening.
In conducting our regular field work with the hardware supply chain, we again find evidence of reduced demand to Apple's suppliers for iPhone 5 related components. While production does not directly translate to sales (for example, we estimate Apple finished 1Q13 (Dec) with [around] 10M iPhone units in inventory), we suspect this is an indication of softer demand for iPhone 5 and iPhone 4S.
Consequently, Citigroup analyst Glen Yeung believes that the Wall Street consensus of Apple selling 69 million iPhones during the first half of 2013 is faulty. Instead, Citi anticipates iPhone sales to come in at around 59 million units.
Even more interesting is that Citigroup is also skeptical that a low cost iPhone is on the horizon, which is strange given the number of reputable sources that are already viewing it as a forgone conclusion.
Despite much speculation amongst investors and third-party research, we find limited evidence of a low-end iPhone at this stage … We continue to expect iPhone 5S to be launched (albeit in early C3Q13 vs. late C2Q13) and anticipate a large-screen iPhone in late 2013/early 2014. But clear indications of a low-end iPhone remain elusive.
Per usual, while these research notes can be informative, it's often dangerous to take them at face value. For instance, it's worth noting that while Yeung has discovered weakened demand for iPhone 5 parts in the supply chain, it's being reported that iPhone 5S production is about to commence. Similarly, amidst reports that Apple's order for iPad parts are diminishing comes news that Apple will be launching a new iPad model as early as this April.
via CNET