We wouldn't go so far as to say that Apple Store robberies are a growing problem, but they certainly seem to be occurring at a faster clip than in past years.
Most recently, an Apple Store in Dallas was robbed when thieves walked into the store in broad daylight and quickly snatched up 8 iPhones from the front display area before making off into the street untouched. The news of the theft was first reported by MacRumors forum member cforand1293 who posted the following photo of the "crime scene" after the heist went down.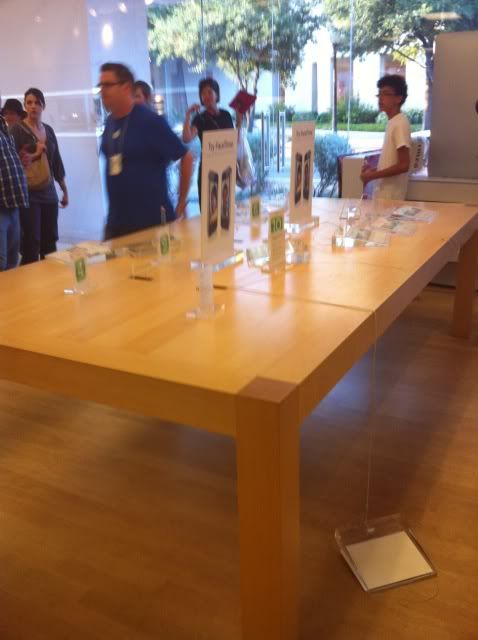 On a somewhat related note, you might remember that in early March, thieves rappelled down from the ceiling into a Best Buy showroom where they managed to snag 20 Apple laptops worth over $26,000 altogether.