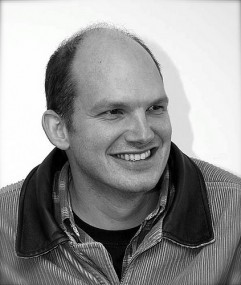 Another interesting hire over at Apple these days. Kara Swisher is reporting that Apple recently hired William (Bill) Statsior to head up the company's Siri division.
Statsior previously was in charge of A9 which is Amazon's search and search advertising unit and has been at the nation's largest online retailer since 2003. Before working at Amazon, Statsior had stints working at Oracle and AltaVista.
He's also an MIT PhD grade with an impressive Resume that you can check out here.
While Siri has had a high-profile in the iPhones, Apple has lost some of the talent that created it. Adam Cheyer, who co-founded the voice recognition software company prior to its acquisition by Apple in 2008, left recently. And CEO Dag Kittlaus departed in October of 2011.

What's more intriguing is what else Stasior might find himself working on — presumably, strengthening Apple's search and search advertising technology in the wake of its increasing competition with Google.
I suppose we call expect a more well-rounded Siri sometime down the line. And just to give you a flavor for what Statsior has done in the past, he describes the work he did at AltaVista thusly: "Led the engineering team responsible for developing AltaVista's next generation search technologies. Areas of expertise include information retrieval, machine learning, statistical analysis, natural language processing, and advanced user interfaces."
The hiring of Statssior is Apple's second major hiring in as many weeks. Last week it was revealed that Apple was able to snag chip design guru and former AMD executive Jim Mergard from his role at Samsung.
via All Things D