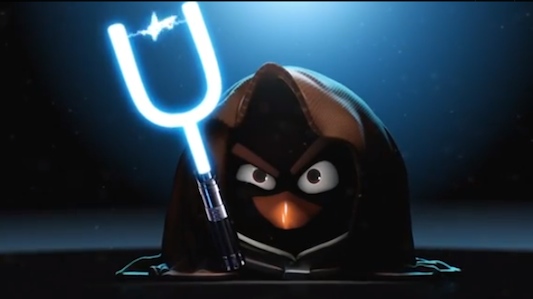 The original Angry Birds was released by Rovio back in December 2009, and from there, one might say an Angry Birds revolution began to take shape. Permanently planted at the top of the most popular iTunes app, Angry Birds soon began taking on many forms. Angry Birds Seasons, Angry Bird Rio, and most recently Angry Birds Space.
And in the midst of all that were incredible marketing deals that saw the release of an Angry Birds movie, Angry Birds merchandise and any type of endorsement/marketing deal you could think of. But once you do Angry Birds Space, is there really anywhere else for the franchise to go? After all, with Angry Birds Space netting over 50 million downloads in the first 35 days after it launched, well, that's just an insanely high bar.
Indeed, one might have assumed the good folks at Rovio were plum out of ideas when word emerged last month that they'd be releasing a game called Bad Piggies that focuses on the Pigs in Angry Birds with nary a sight of our delightful feathered friends.
But fear not, Angry Birds fans. On November 8, Rovio will be introducing the latest installment of the Angy Birds franchise – Angry Birds Star Wars.
You can bet this is going to be huge. After all, would George Lucas have gotten on board if it wasn't? Check out details on Angry Birds Star Wars and its Hasbro Toys tie-in here.